Hey y'all!
How was your weekend?
Mine's pretty boring. Just so you know, I am a person with zero night life. I'm a good girl, already home no later than 9pm. At Friday nights, I'd just be in my room reading something like an old woman. I don't even go online since I promised I'd plug myself off the internet from Friday night to Sunday night. This weekend had been particularly a real bore as I find myself just oversleeping, and then getting a head-ache because of oversleeping, and sleeping again to help cure my headache.
Enough about myself now and let me share you this review for Myra Facial Moisturizer.
I'm almost done with this tube and I've used countless sachets of this so I guess I can make a review now.
Before this, I used Olay's Natural White Day Cream even at night. I've used tubes and tubes of it for a year at least and I think it is a good product and quite effective in whitening considering its price.
But then suddenly I dyed my hair brown and because there was less contrast between my hair and my skin, my skin started showing more of its yellow undertone, which I actually liked. I looked healthier. I instantly realized that I'm too pale after all and hence I totally lost interest in getting whiter and decided once and for all to go for a healthy, glowing skin. So I went for Myra Facial Moisturizer.
Claims:
Hypoallergenic

Dermatologist-tested

Healthy, beautiful, youthful looking skin –

Vitamin E enriched

Protects and nourishes to help keep skin healthy with a youthful glow

Softens and Moisturizes

Pro-Vitamin B5, Dimethicone and Glycerin help seal in skin's natural moisture, making it softer and more supple

Myra Facial Moisturizer has a light and non-greasy formula making it ideal for use at daytime, under make-up, or at night.
Ingredients:
Water, Glycerin, Cetyl Palmitate, Cetyl Alcohol, Steareth-21, Dimethicone, Stearic Acid, Acrylates/ C10-30, Alkyl Acrylate, Crosspolymer, Panthenol, Tocopheryl Acetate, Fragrance, Disodium, EDTA, DMDM, Hydantoin, Iodopropynyl Butylcarbamate, Sodium Hydroxide
Based on the picture above and below, you can see that it's really light.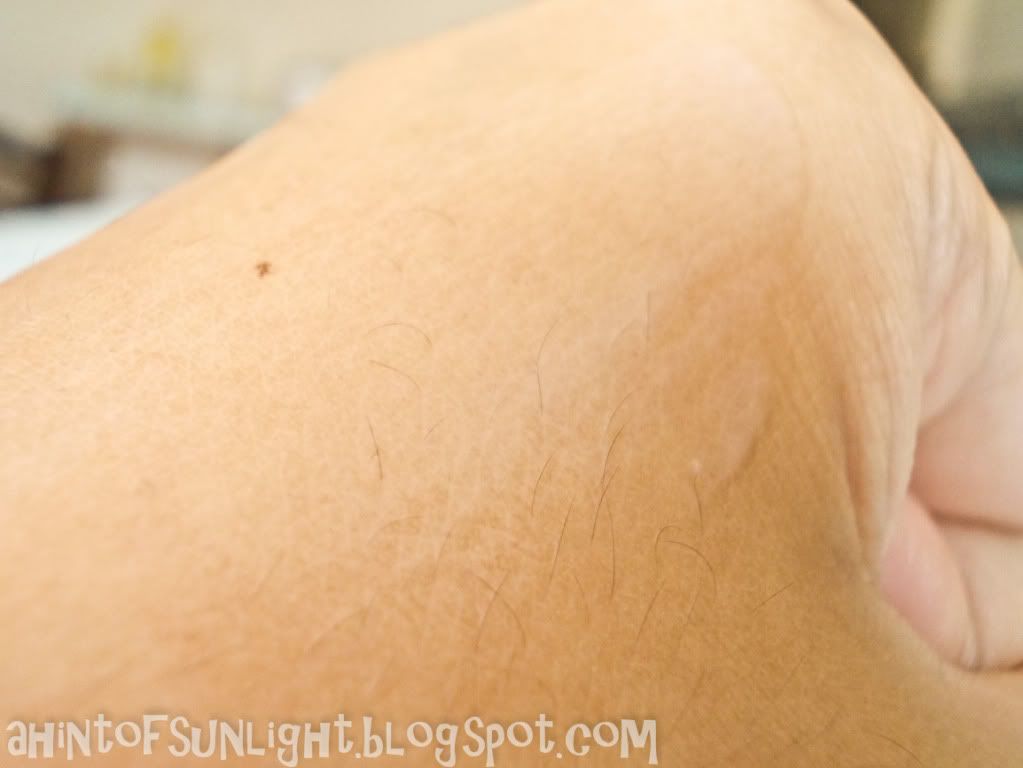 What I like about it:
Cheap! At 75 Pesos, it's one of the cheapest in the market.
It also comes in a sachet that sells for P12
The tube lasted me around two months I think.
The sachets tend to be short-lived though because the contents tend to spill.
As for the texture, it's quite liquidy and because of that, it's light and not greasy.
It has Vitamin E.
I
did not get any breakouts
from this so I guess it is true that it is h
ypoallergenic.
Leaves my skin moisturized and I think it does help give your skin that healthy glow eventually.
Smell? I can't remember it so I guess it's something that isn't repulsive.
What I don't like about it:
Nothing really
Recommend:
Yes!
Repurchase?
Yes! Even if I'm currently trying out different moisturizers now, I'm pretty sure I'll get back to this one someday, the same way that acne-prone people always goes back to cetaphil.
Rating:
4.5/5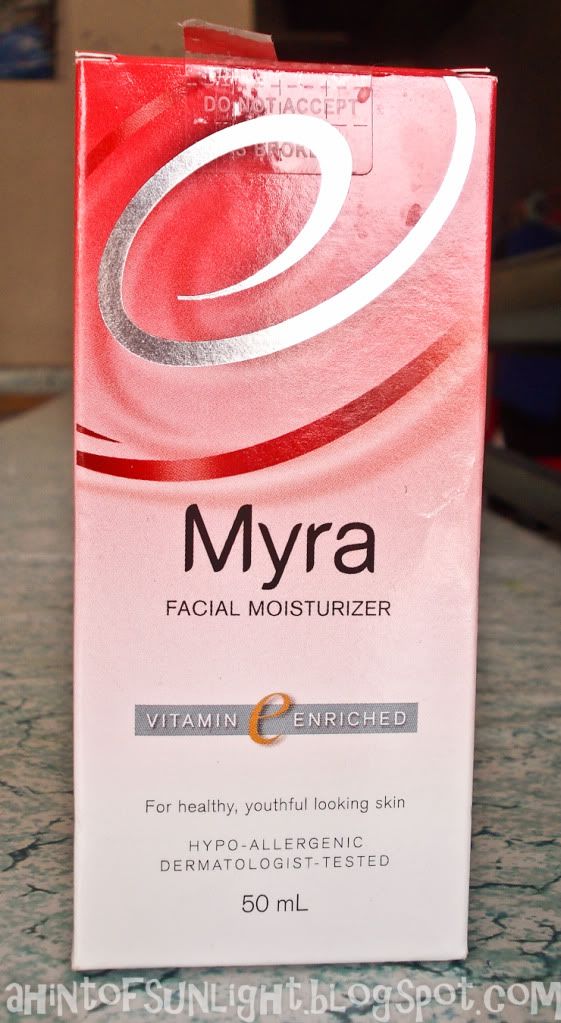 This is how the box of Myra Facial Moisturizer looks like by the way so you know what to look for if you have plans buying it.
Thanks for reading!