I'm in a new place and I'm bored. Plus I need stuff.
So lately I've been strolling around different malls almost everyday and now I have a haul post!
This is sort of a collective haul (is that a valid term?) because whenever I go out, I give myself a limit to how much I buy so I still have a reason to go out the next day.
So first off are these:
High-waist black pants -
250pesos
.
I badly needed this one for interviews and job-hunting purposes. I left most of my clothes back home! Good thing there's Colon. :) So many cheap stuff there.
Denim shorts - 150pesos.
Another find from Colon. It's so hot in Cebu I avoid wearing pants when I can.
Pants from Forever 21 - 550pesos
Yey for cheap pants!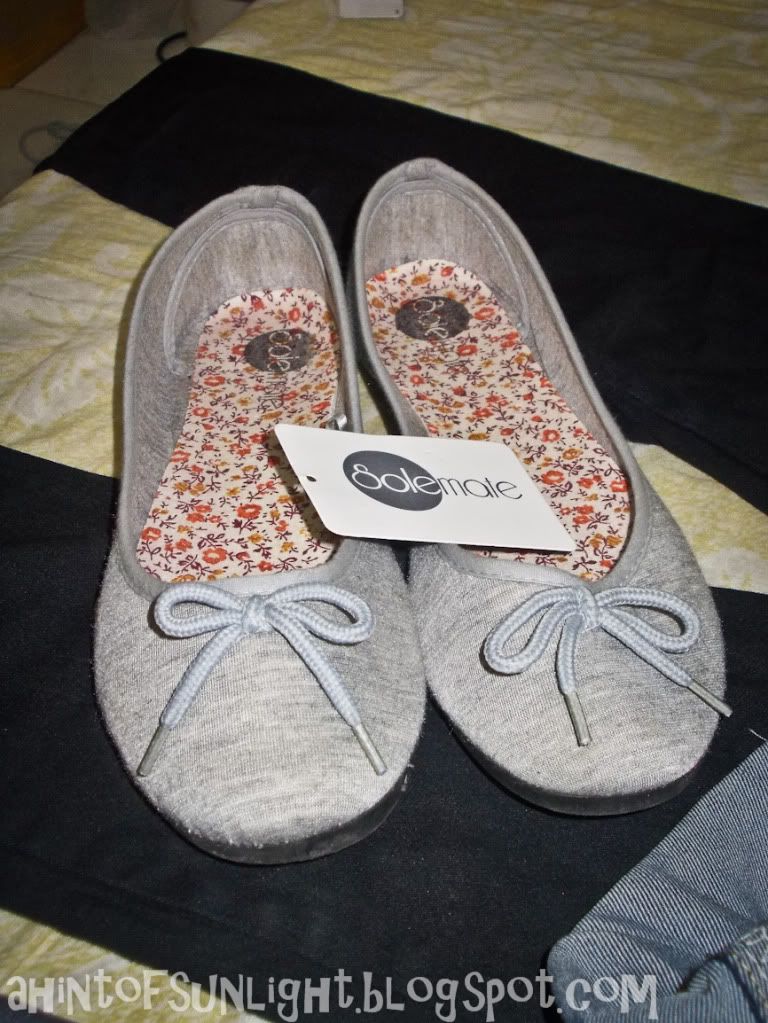 Solemate Doll Shoes - Buy 1 Take 1 for
399pesos
My room mate
Fei
got a pink one. I had to pick this boring color because I needed something safe for the meantime. But I'm sure to get all the other colors soon when I have the money.
Next are the tops!
Batwing shirts!
The one with stripes and also the one in polka dots are priced 199 pesos each.
The brown one is priced 299pesos.

I also got this dress for 350pesos.




Another haul from Watsons:
Epilin Hair Remover. I'm going to make a review about this.
I also got Dove's Intense Repair Shampoo and sachets of Sunsilk Expert Perfect Straight Conditioner. I sometimes buy conditioners in sachet so it's easier to control the amount I use.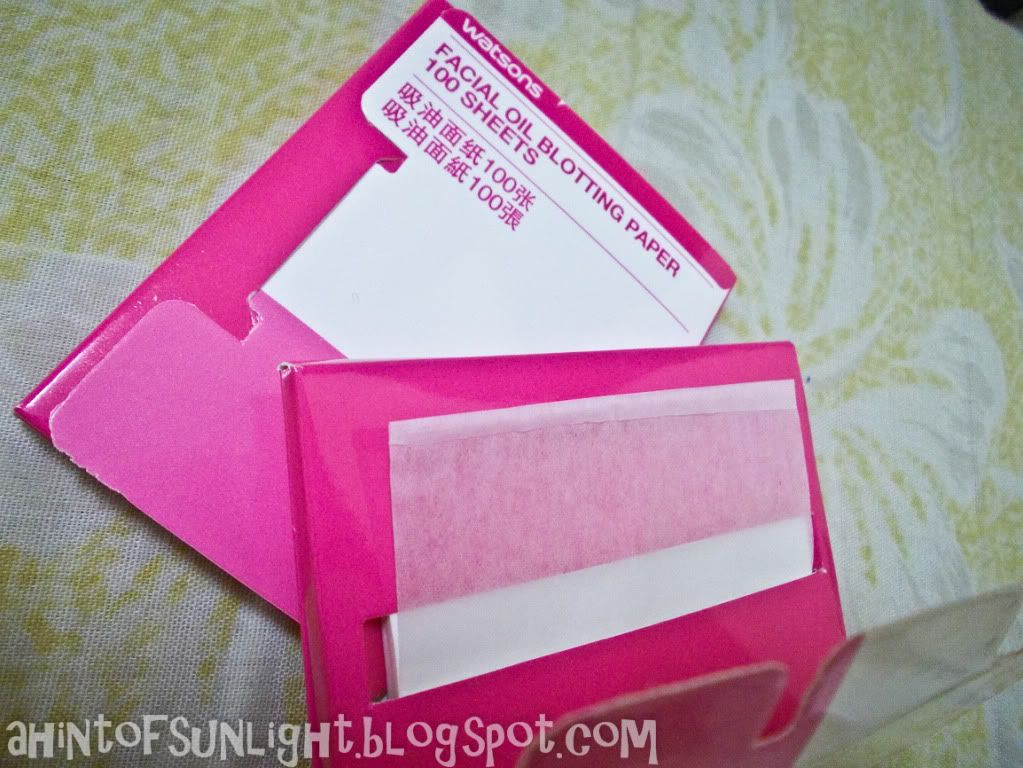 I bought these blotting sheets because you get two for only 28pesos. So cheap. Unfortunately they don't work for me. I still like Clean and Clear Oil Absorbing Sheets although that one's a bit pricier.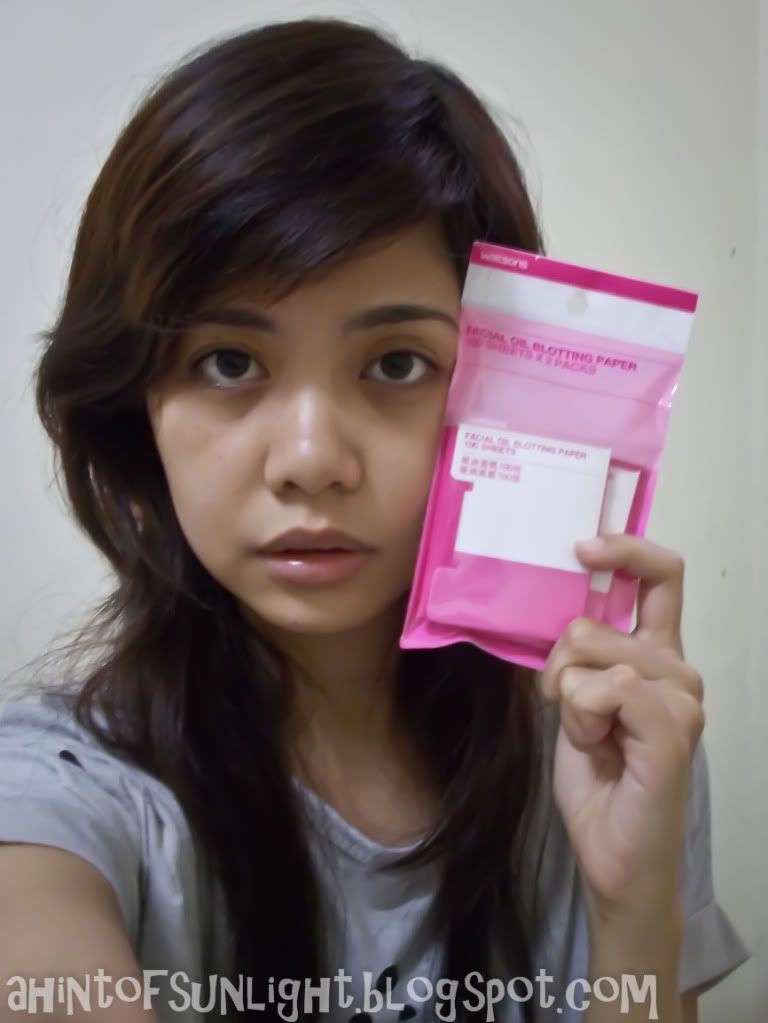 make-up-free-I-must-show-myself-here-at-least-once face. :)
I also got these: They are also beauty products in their own rights.
Hello nemo!
Pure honey from a place called The Ranch located in Toledo, Cebu. -
250 pesos.
I bought this one because I wanted a souvenir. Also because honey can do so much. It's almost always an ingredient to DIY masks that I see on youtube.
Let Me Be a Woman by Elisabeth Elliot -
175pesos
at OMF.
Every woman should read this one. The stuff in this book are worth more than the most expensive beauty product out there. I'll tell you why in a future post.
And that's pretty much what I got for myself at the end of May.
I was also able to buy some necessities (my room mate and I bought an electric fan and I'm gonna buy a chair tomorrow!) and groceries (which tend to cost more than any other beauty or fashion haul. grrr) but I don't think they're relevant enough. Seriously, who makes groceries haul?


If ever I do make one, all you'll see are coffee, milo, milk and cup noodles. :)


Who likes cup noodles here?