Spring Field Resort is no fancy restaurant. It's just a swimming pool resort with a dining area located in the little town of Banga in South Cotabato.
But there's a reason why my family likes dining in this place even if it's two hours away from General Santos City. It's because of their specialty: Chicharon Tilapia!
How do I describe this dish? It's just made out of simple deep-friend Tilapia strips. It's hardly has any resemblance to the snack-food chicharon because this is more like ulam. The recipe is originally from Lake Sebu, a lake nearby.
I think what makes this dish delicious is the Tilapia itself. It's fresh, soft and firm at the same time. I've tasted all sorts of Tilapia all over the Philippines. I love the ones from Lake Sebu most.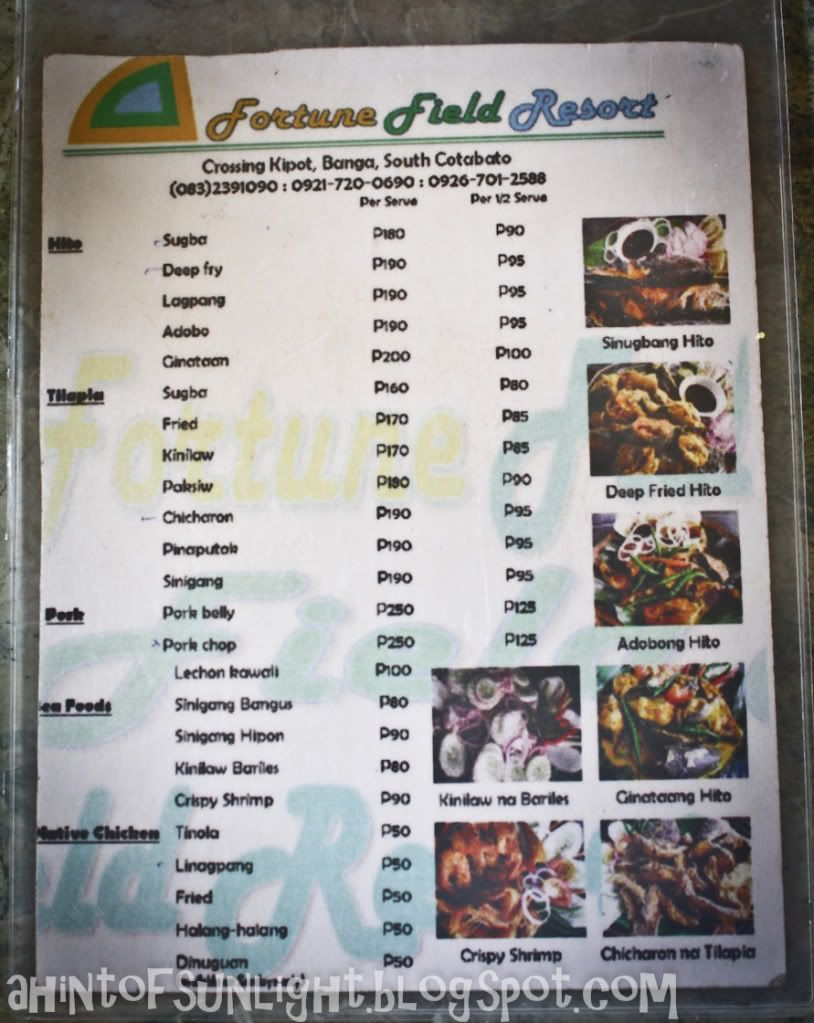 Their humble menu.
Sooo affordable! Seriously!
So what else did we order?
Nilagpang na manok.-50pesos
Also known as Grilled Chicken Stew
This is basically native chicken that has been roasted and then cooked into a soup. It's an authentic Ilonggo dish. There are a lot of Ilonggo settlers in Banga (my father's family is one) who probably brought the recipe here. This picture may not look appetizing but I tell you, this is my favorite soup! Light yet savory. :)
Kinilaw Bariles - 80p
I'm not a big fan of kinilaw so I can't judge if this is good or not. But for those of you who don't know what Kinilaw is, it's basically raw fish meat in vinegar and some spices.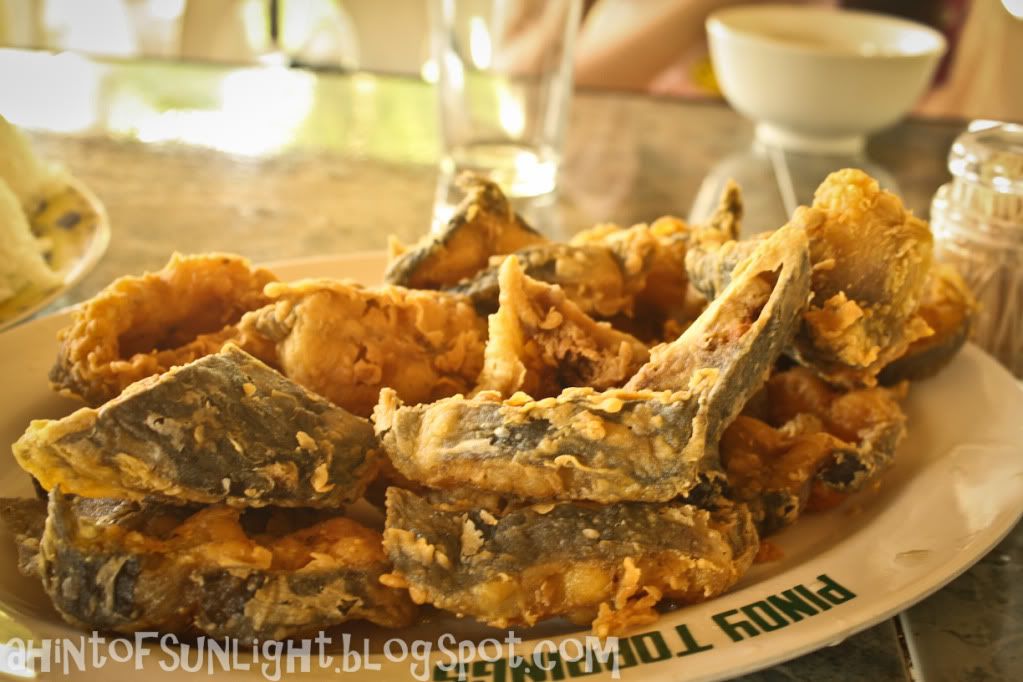 Deep-fried Hito (Catfish or Freshwater Eel) - 190pesos
This is also one of my favorite. Crispy on the outside, really really soft on the inside.
Grilled Hito - 90Pesos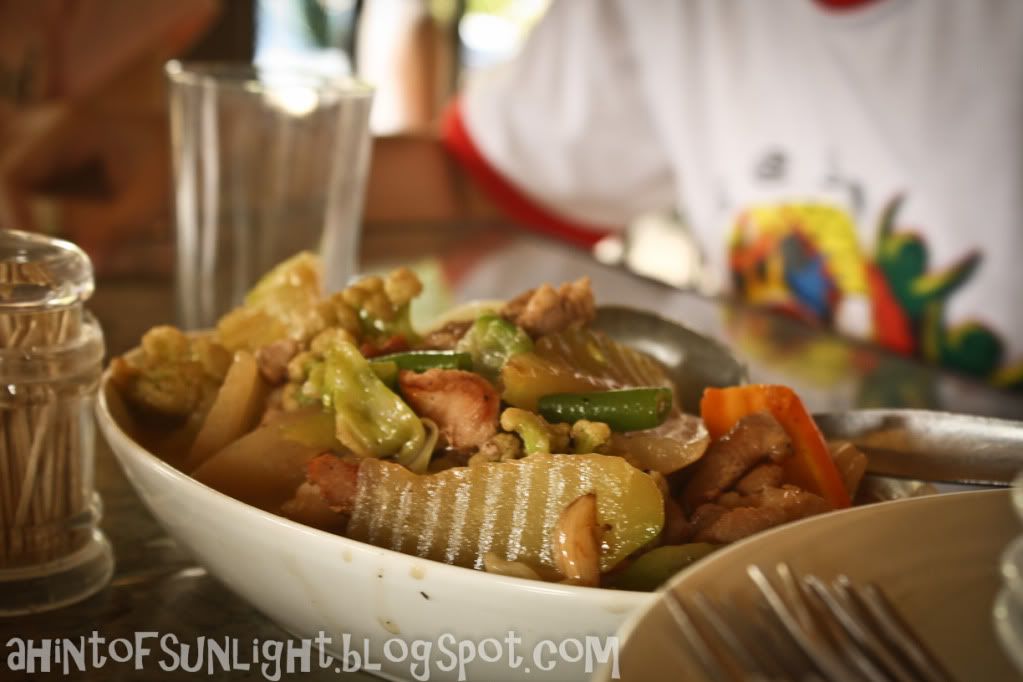 Chopseuy - forgot the price.
Fine. So I'm not much of a veggie eater. In fact this dish was ignored by the whole family.
What is authentic Filipino Dining without heaps of rice?
And here are some more pictures of us.
Table number 20! And my sister at the background.
Playing Monopoly deal while waiting for the food. It was a bit windy so I brought out some stuff from my bag to pin down the cards.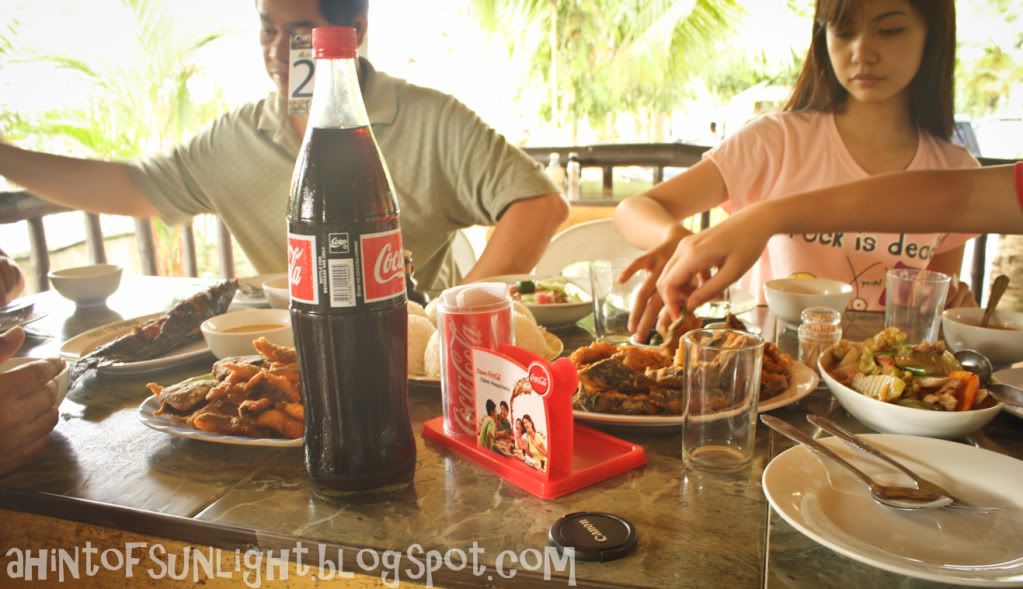 Food has arrived! I was quick to get a piece of deep-dried hito.
My parents and a family friend talking about life. :)
It's least likely that you'll pass by Banga, South Cotabato. But if you do, check out this place! This humble restaurant has earned a reputation already. People from the nearby city, Koronadal often pay a visit here. There are some, like us, who come all the way from General Santos City just to dine.
Not yet convinced?
What if I tell you that their dishes are so good, my only-pork-chicken-beef-eating sister was convinced to eat fish?
P.S