After being more than happy with my
Sophie Paris Lipstick in Summer Pink
, I figured I'll buy another lipstick from the brand. I picked Sophie Paris Lipstick in Velvet Nude expecting that I'll get a truly nude lipstick. Well, I didn't. But there are some pleasant things about this product nonetheless.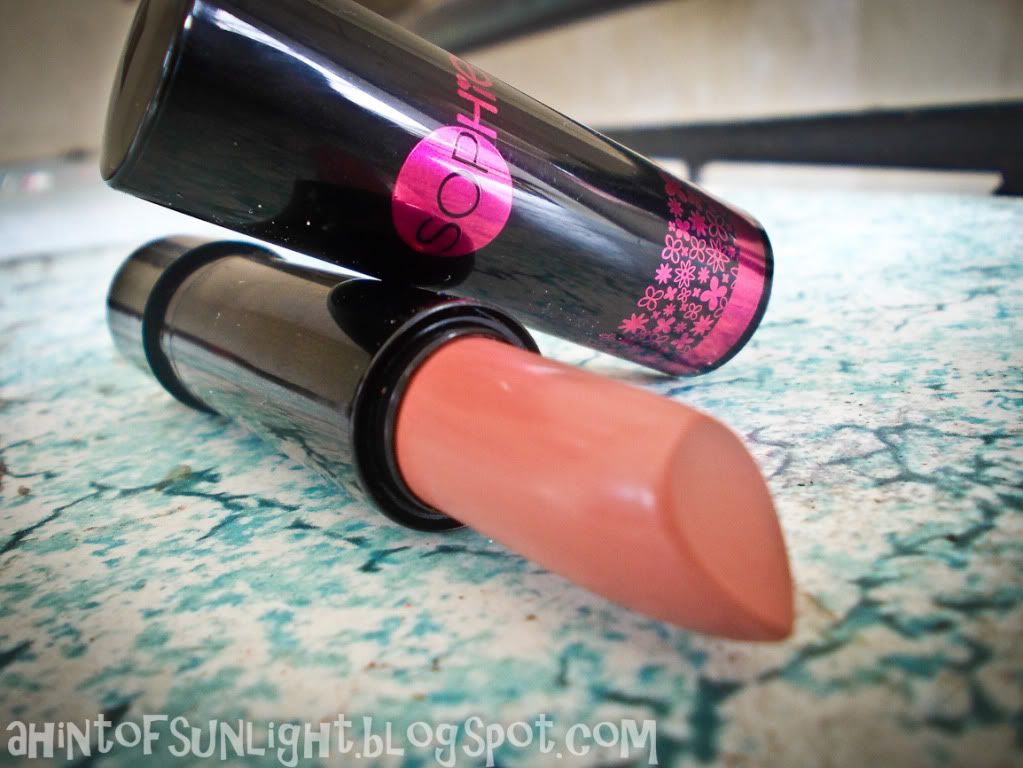 Sophie Paris Lipstick in Velvet Nude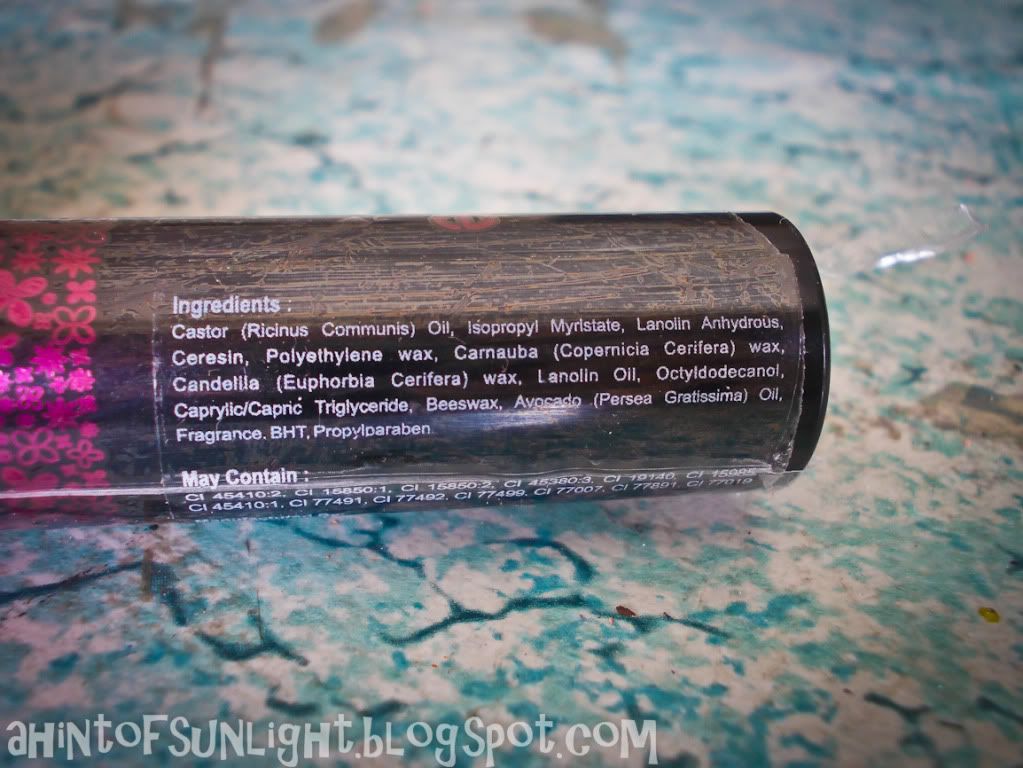 The ingredients. I'm honestly too lazy to write all the ingredients here.Just refer to the picture.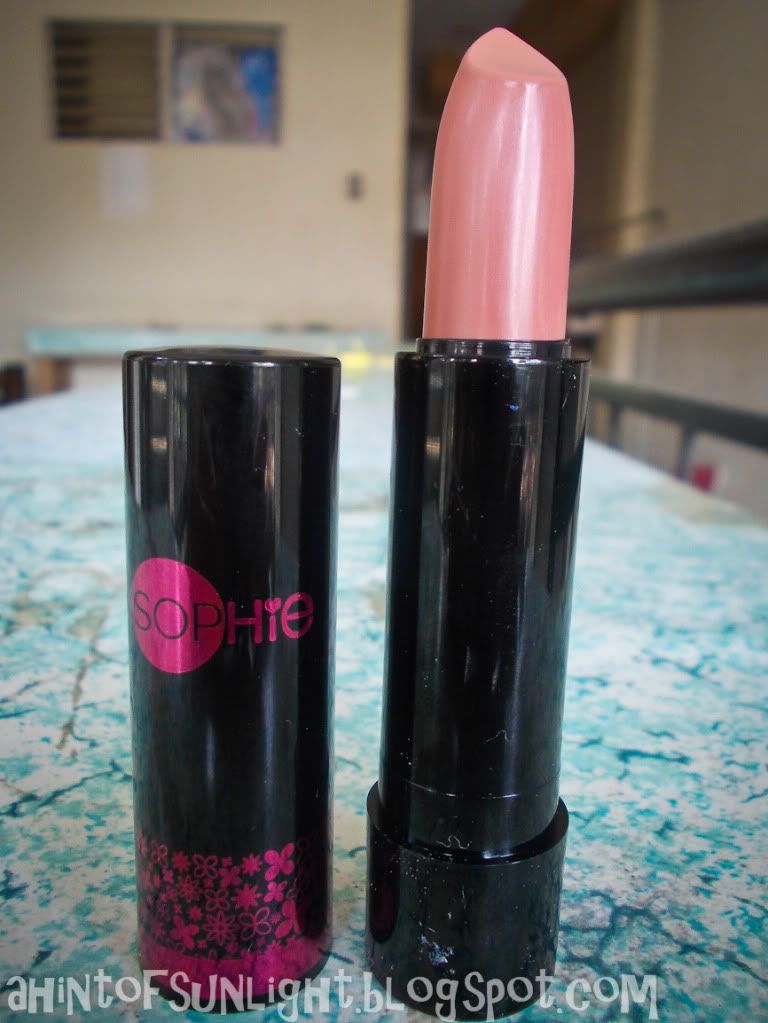 Does it look a bit pinkish to you? Because in real life, I think it's a little bit brownish and a little bit coralish.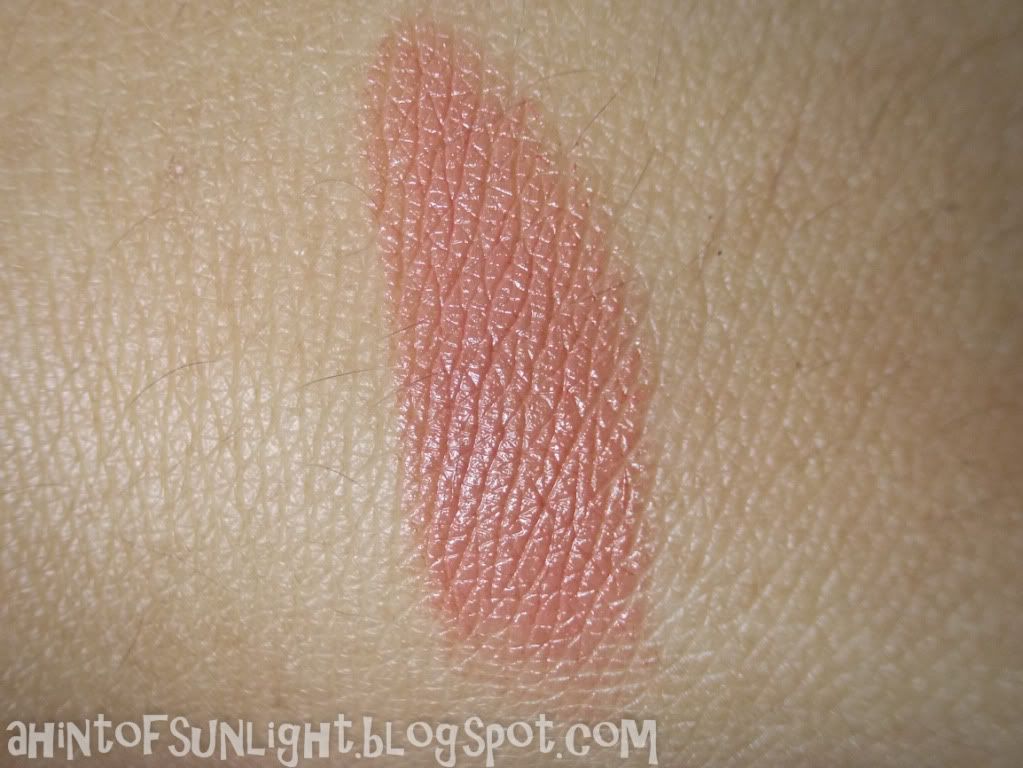 Can you see what I mean with this swatch?
I'm not a big fan of the packaging of this lipstick. Its identical with all of its shade so you can't really tell which lipstick you're getting until you check the bottom. Plus the prints fade too easily. What I like about it though is that it has an expiration date printed on the bottom!
Pros
I'm confused with what the color is. To me it's nude that appears a bit coralish. But whatever the color really is, it's flattering to my skin tone. I think this looks great for people with yellowish skin tone like me.
As with other Sophie lipstick from this line, it is very pigmented. It also lasts for a long time. This lippie is matte, which I like. It usually lasts me for the rest of the day. It can even survive a meal if I'm careful.
It doesn't cost much. You can get it for only 79pesos.
It's creamy. It doesn't dry up my lips at all unlike other matte lipsticks.The smell is a bit pleasant too (i used to dislike it but now I kinda like it).
Cons
It initially feels dry.
The print on the packaging easily fades.
Over-all rating:
4.5/5
Repurchase?
Yes! I think this is going to become a regular item on my make-up kit.
On my lips:

with no flash
With flash
One last look at Sophie Paris Lipstick in Velvet Nude
On me.
taken when I just woke up because the only time that there's decent lighting in our boarding house is in the morning. hmmf.
I honestly love this lipstick. Its my go-to lipstick these days because:
1) The color is safe
2) It lasts long. I still have a decent amount on my lips even after a meal! I tend to walk around a lot these days. And because of the hot weather, I always carry a water bottle with me. I take a drink every now and then. I'm just glad that my lipstick is still fixed on its place despite that.
3) It's really easy to apply. I know there are some lipstick that requires a precise hand so you can apply it right. This isn't one of those. I think it's because it just blends well with my lips.
I recommend this lippie for those who are job-hunting like me and also for students who have to make do with their limited allowance when it comes to buying make-up.
What about you? What's your current go-to lipstick?